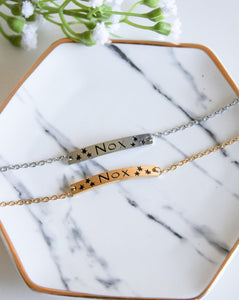 Happiness can be found even in the darkest of times.

Stainless Steel - Enamel Plating
Hypoallergenic
Nickel free and lead free
All bracelets come with a bracelet extender that equals 2 inches.
Please choose what length you would like your bracelet to be, but remember there will still be an extra 2 inches at the end.